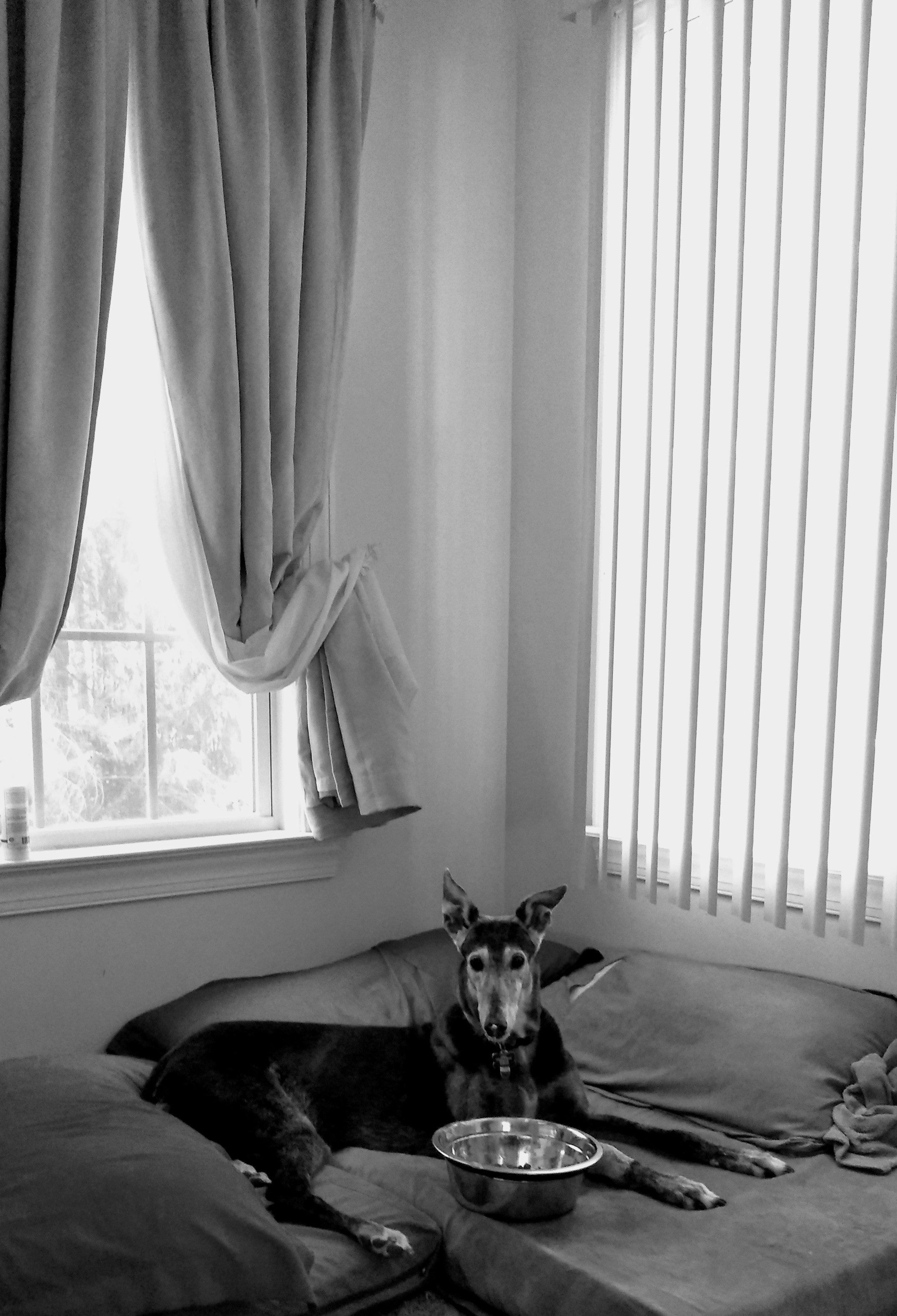 This update is so very late but it is good news.  Cookie has completed five ZA treatments so far.  She still has use of all four limbs and scares the humans doing pirouettes and bouncing all over the backyard.
Where she had radiation has a unique coloring and lines.  Not exactly a scar but still pretty cool.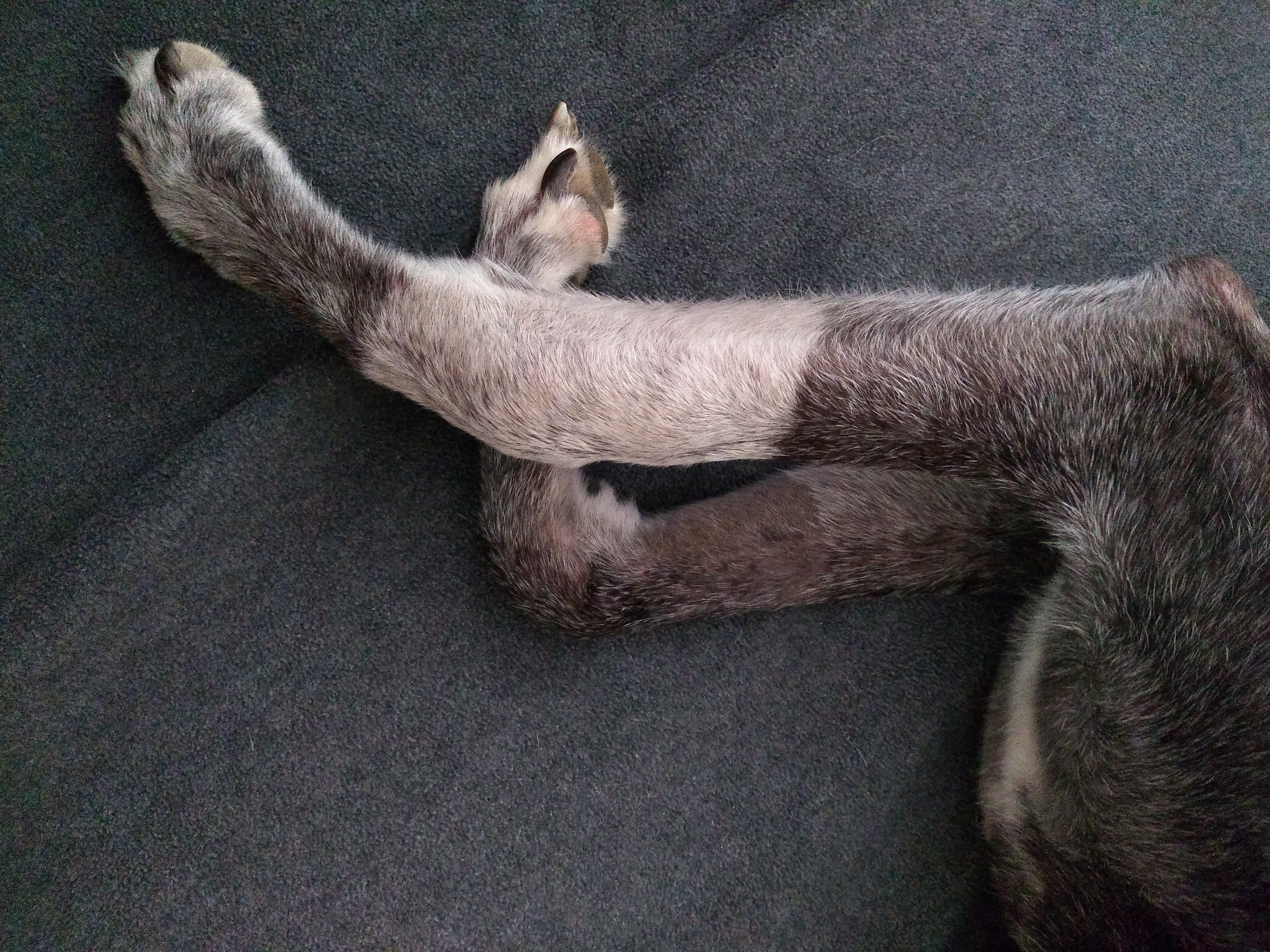 Cookie's 13th birthday, yes 13, was on May 30.  We all celebrated with cheeseburgers but hold the bun.
Chest x-rays were clear last week.  Cookie and sedation just don't mix anymore so we had to have our normal vet do the rads as VSH only does them under sedation.
The only hitch in the road we have right now with Cookie is she has laryngeal paralysis.   It has probably been impacting her the last two to three years.  Current treatment is keeping the house between 68 and 72 degrees.  Tie back surgery does not appear to be an option for her.  Her car trips are limited to early morning and after dark.  She also has a really cool high speed battery/usb powered fan for her adventures outside the home.