My liver is having trouble and no one knows why. My humans had the vets pull my blood work and my liver enzymes have been elevated since I stopped chemotherapy and been increasing. No one expected me to live this long and did not think we needed to address it. I was supposed to get my biannual senior wellness exam next week. Would they have mentioned it then?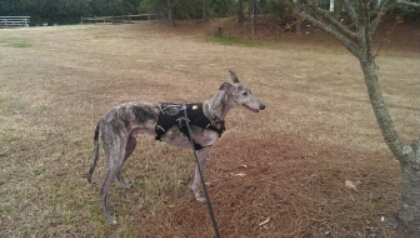 See my defined waist? Those tight tripawd abs?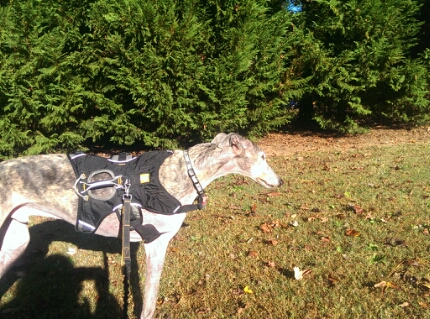 This what I look like today.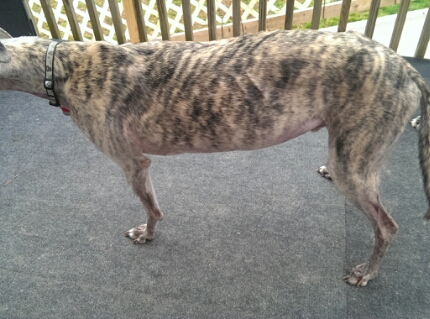 I have not let myself go.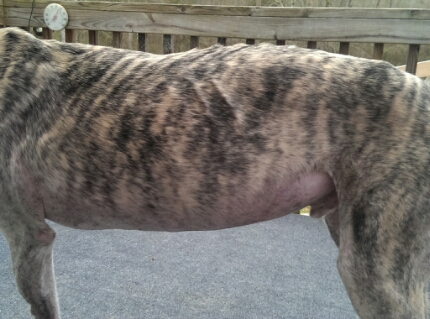 I am sloshing about and losing muscle. That is all albumin filling my gut. Over 10 lbs of it. I have been on Previcox daily since February 12. My human should have insisted they check my liver and kidneys prior to starting nsaids. They are religious about this so they feel really bad about it.
Tomorrow morning, Dr Monce is coming in early to run an ultrasound on me. From there, they may want to do a fine needle aspiration of my liver or cut me open and grab a piece of it. Both have risks involved due to all the fluid. They also want to drain me. I am in favor of that.
I am still loving life so no worries there. Getting in the car is extremely uncomfy and the extra weight makes it harder to stand for more than 30 minutes but that is about it. I was supposed to see Dr. Williams tomorrow to get accpuncture and measured for new harnesses and a wrist support.
The Mommy had a crazy idea that I needed to nap outside today. I spend about 15 minutes in the morning and afternoon sunning myself. Why she thought I would be ok with my bed being moved outside, I have no idea. I was not. I humored her and sat on it for about 3 minutes and then was done when she tried to take another picture. Cookie liked it. Weirdo.