It has been very, very cold.  And snowy.  This has been the coldest winter in NC that I've ever experienced.  I handled the extra cold better than Cookie but it hasn't been easy.  One morning, it was 3 degrees outside.  The humans insisted that we go individually so that they could give each pup their full attention.  Cookie didn't understand and went flying into the deep snow.  And then she collapsed from the cold.  Her toes froze in seconds.  She didn't make that mistake again.
I was a little smarter and did my business in the driveway rather than the snow.  I tried to walk in the deep snow.  My human is crazy and wore her crocs into the snow with us.   Her toes were frozen too.  When we headed back inside, I crawled back in bed and then insisted on lots of blankets.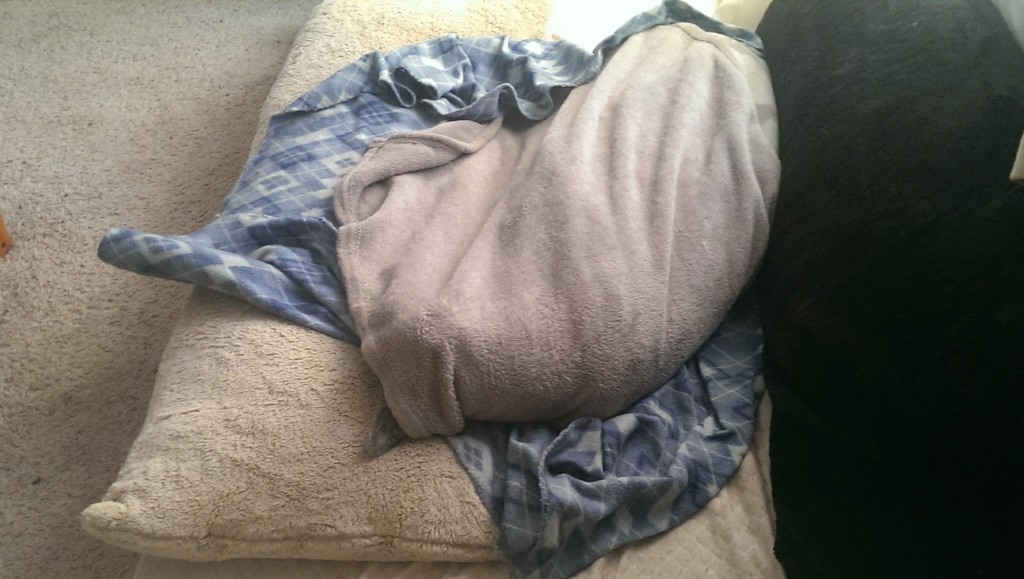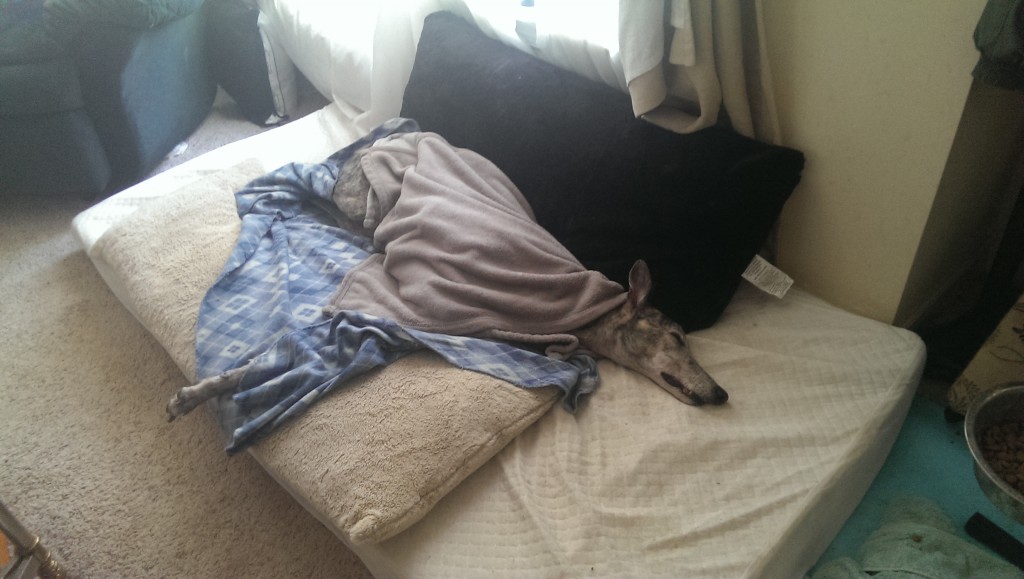 Even Cookie wanted a blankie.  She never gets cold.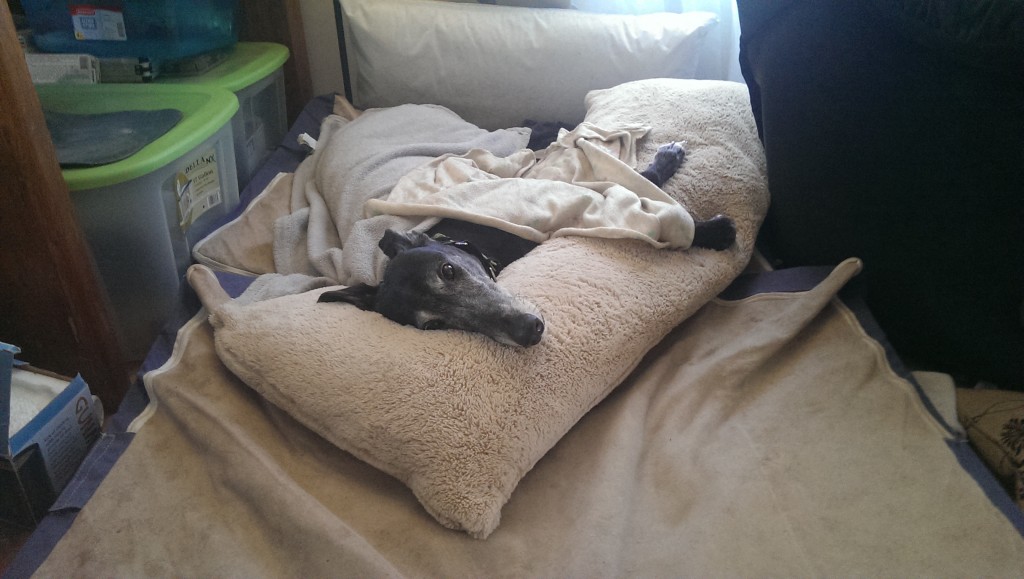 This one just makes us all laugh.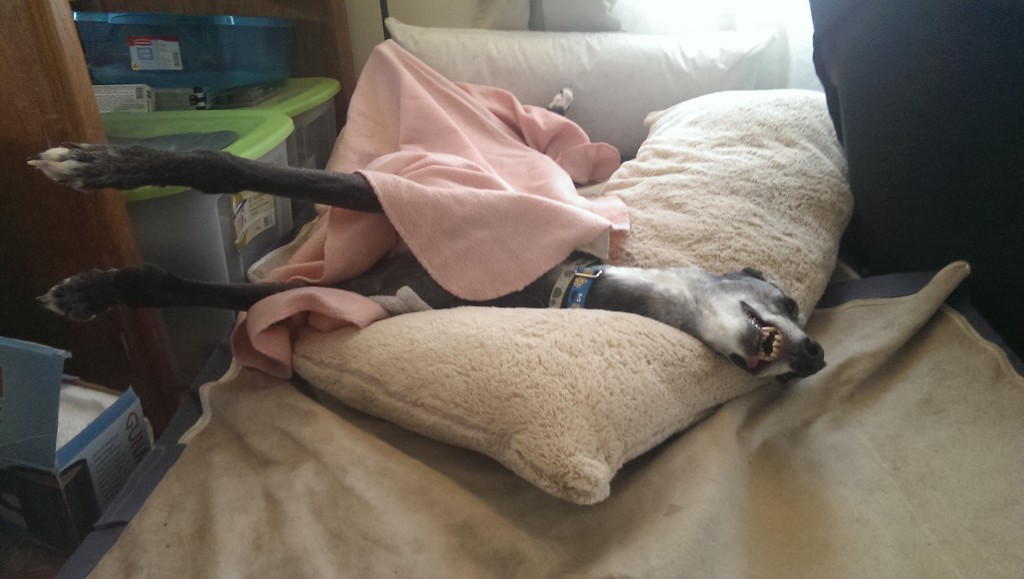 Because of the cold, we had to have environmental enrichment rather than outside time this winter.