Just a quick update with some Cuteness from Cookie ™.
When my humans have to work Thanksgiving, we have a tradition of eating donuts for breakfast.  Krispy Kreme and Entenmann's chocolate covered donuts.
Many greyhounds get Krispy Kreme donuts or marshmallows at the end of a race.  We love them.  A. LOT.
Last night, the donuts arrived.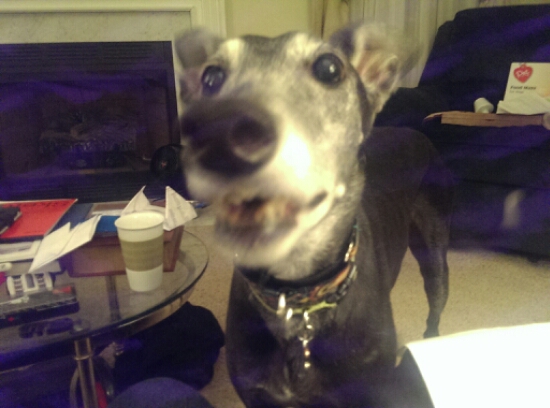 Cookie kept expressing her interest in the donuts.  So to redirect her energy, a bear documentary was turned on.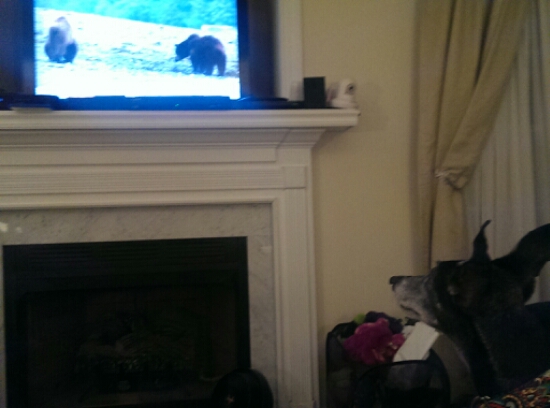 Cookie loves bears.  Even animated ones.  She loves watching Brave once the mom turns into a bear.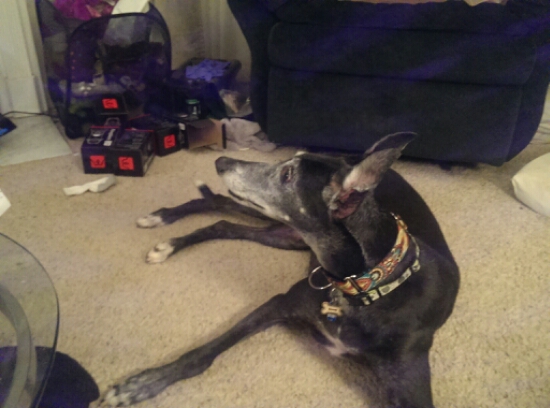 Earlier that night, we went to petsmart for some Merrick Turducken but they do not sell it.  Petco does.  🙁  So we got another brand of Turkey dinner.
This morning, before the donut feasting began, I had my breakfast of dry kibble and a couple of sardines.  Cookie had kibble and freeze dried chicken.  She spit all the kibble out and only ate the chicken.
Still no donuts for us though.  Maybe if I get my ears just right…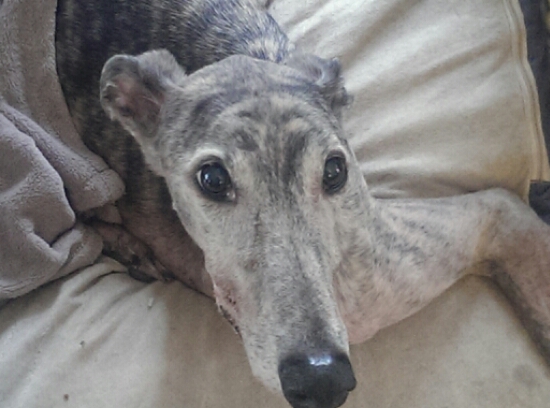 May your turkey be plump, your belly full, and have a Hoppy Thanksgiving!  And maybe swing by Krispy Kreme when the sign is on!